Please send the following book information to laura.j.belback@dartmouth.edu to be featured.
Author
Book Title
Published
Publisher
Available for Purchase from (Amazon, Norwich bookstore, etc.)
Brief Description
JPG photo of your book cover
Author: Katharine Britton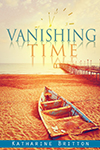 Book Titles: Vanishing Time (2016); Little Island (2013); Her Sister's Shadow (2011)
Publisher: Brigham Books; Berkley Books
Available for Purchase: Amazon, Barnes & Noble, iBooks
Author's Note: My three novels have a common theme: family secrets and the problems they cause. In each I enjoyed exploring how a story's location might inform its character and plot, setting Vanishing Time in South Carolina's Low Country with its rich history, Little Island at a family Inn on the Maine coast, and Her Sister's Shadow in the sisters' childhood home.

Author: Gigi Gallaway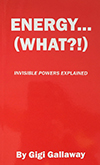 Book Title: Energy...(What?!) (2016)
Publisher: Outskirts Express
Available for Purchase: Amazon, Barnes & Noble, iBooks
Description: Energy is a big deal. This is a groundbreaking book because energy is an important part of every human being as well as all living things.
Author: Raymond Malley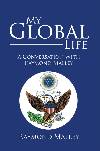 Book Titles: My Life and Thoughts, the Formative Years (2014); My Global Life, a Conversation with Raymond Malley (2012); Cold Waters, Being Notes Regarding Ship Voyages in the Arctic, Antarctica, and the North Atlantic (scheduled late 2017)
Publisher: Xlibris
Available for Purchase: Amazon, Barnes & Noble, Xlibris
Author's Note: to come
Author: Geraldine North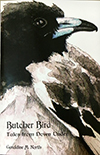 Book Title: Butcher Bird: Tales from Down Under (2016)
Publisher: Back Channel Press
Available for Purchase: Amazon, Barnes & Noble, Norwich Bookstore
Description: The author reaches back to her experiences as an isolated, yet carefree and inquisitive child growing up on the family farm during the 1940s and '50s.
Author: Margo Melton Nutt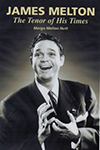 Book Title: James Melton: The Tenor of His Times (2013)
Publisher: Hawk Pine Press
Available for Purchase: Amazon
Description: A biographical memoir about the author's father, Metropolitan Opera tenor and pre-eminent antique car collector, James Melton (1904-1961).
Author: Felicity Vaughan Swayze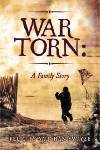 Book Title: War Torn: A Family Story (2017)
Publisher: Felicity Vaughan Swayze
Available for Purchase: Amazon
Description: August 1940. A young father sends his wife and twin children through dangerous seas to safety in America. His daughter searches the past to answer her questions.
Author: Susan Wagg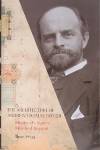 Book Titles: The Architecture of Andrew Thomas Taylor (2013); Money Matters: A Critical Look at Bank Architecture (1990); Ernest Isbell Barott (1985); Percy Erskine Nobbs: Architect, Artist, Craftsman (1982)
Available for Purchase: Amazon, AbeBooks, McGill-Queen's University Press
Description: The author's books include ground-breaking studies of three of Canada's notable architects, while Money Matters, which accompanied a photographic exhibition, surveys bank architecture in the United States and Canada.
Author: Carol Westberg


Book Title: Terra Infirma (2015)
Publisher: David Robert Books
Available for Purchase: Amazon, Norwich Bookstore
Description: A finalist for the Tampa Review Prize for Poetry, this bittersweet collection journeys through grief and loss, reminding us, as Cynthia Huntington says, "how deeply our lives may be cherished."
7 Lebanon Street, Suite 107, Hanover, NH 03755-2112Monday – Thursday: 8:30 AM – 4:30 PM • Fridays: 8:30 AM – 1:00 PMosher@dartmouth.edu • osher.dartmouth.edu • (603) 646-0154