Gene Lariviere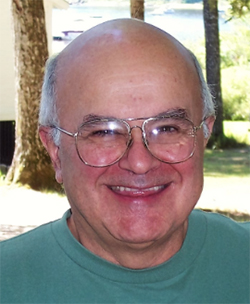 Gene Lariviere is a retired pediatrician who has led many programs at OSHER@Dartmouth, ranging from wine evaluation to history topics.
Course Title: Concentration Camps and Stalags in America During WWII: A Look at the Home Front
Participant Testimonials:
"Gene is a terrific course leader: organized, interesting, very knowledgeable, and well‐prepared."
"As is true with all of Gene's courses, this was incredibly well researched, well organized and well presented. There was a tremendous amount of information enlivened by pertinent slides and film clips. Excellent use of technology."
"This was an excellent course by an excellent, well informed teacher."