Iain Sim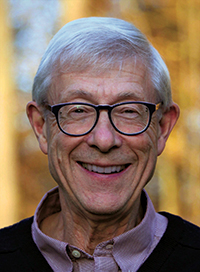 Iain Sim has a Ph.D. degree in Microbiology and 30+ years of experience in the pharmaceutical and biotech industry discovering and developing new drugs in the fields of virology, oncology, and immunology.
Course Title: 21st Century Genetic Technologies: For Better, For Worse?
Participant Testimonials:
"Having been in three of Iain's classes on this topic, I can confirm that Iain is consistently outstanding in all the above areas expertise and presentation."
"Study Leader was extremely well prepared and used excellent video presentations. Promoted lively discussion about many issues in gene technology."
"Iain was very well prepared and an enthusiastic teacher. He set a very positive class atmosphere. I particularly liked his slides, including the bits of humor. The "pop" quizzes that highlighted key concepts was a good idea."