Maynard Goldman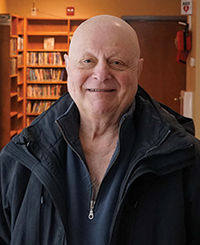 Maynard Goldman is a graduate of the university of Michigan with a B.A. in Political Science, a J.D. from Harvard Law School, and a Certificate from Harvard Business School. A long time political participant on both sides of the aisle, he brings practical political experience together with a knowledge of relevant legal concerns.
Course Title: The Summer of 1941
Participant Testimonials:
"The Study Leader collected and used an extraordinary volume of source and teaching materials to bolster the quality of the discussions."
"All classes that Maynard does excel!"
"Study Leader was great; very personable and knowledgeable."
Course Title: Amnesty, Clemency, and Presidential Pardons in the Trump Era
Participant Testimonials:
"Maynard is a terrific teacher."
"Maynard provided lots of excellent details and new points that I didn't know about and all of this lead to good conversations and questions. The class was very interactive and that is good and points to a good Study Leader and topic."