Peter Blodgett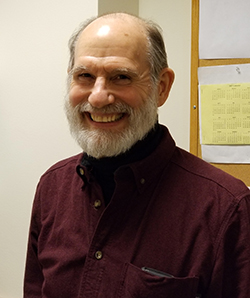 Peter Blodgett directs two libraries in Thetford and enjoys learning from the vast experiences of OSHER@Dartmouth students.
Course Title: Prisoners of Geography: Ten Maps That Explain Everything About the World
Participant Testimonials:
"Terrific leader, great organization, very readable text, great resources on the website, good class size, and excellent participation ‐ one of the best I have taken!"
"Very informative course about how geography and man's ignoring the implications of geography, has impacted world events."