Phyllis Deutsch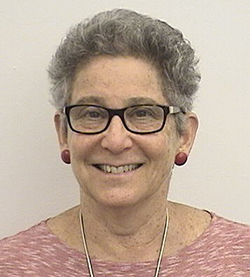 Phyllis Deutsch holds a Ph.D. in Modern European History from New York University. For several years, she taught history at NYU, Columbia University, The New School for Social Research, and the University of Pennsylvania. For 15 years, she served as editor-in-chief at University Press of New England, where she specialized in publishing books in Jewish studies. She is currently a Lecturer in the Institute for Writing and Rhetoric at Dartmouth College.
Course Title: Anne Frank in the World (Summer 2018)
Participant Testimonials:
"Phyllis is a skilled group leader who worked tirelessly to involve us all in the discussion."
"Phyllis Deutsch knows the material inside and out plus she teaches with knowledge and confidence."
"Phyllis Deutsch is extremely bright, articulate, and well-read. She has a gift for creating the conditions for a stimulating discussion through questions and comments. She includes everyone. Building on each person's contribution, she pushes the participants to consider different angles of a topic and develop a more nuanced point of view. The diverse class was intellectually engaged. I left each class with a greater understanding and deep appreciation for our study leader."