Vic Henningsen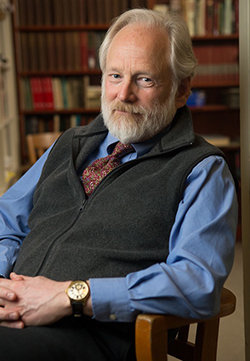 A graduate of Yale, Stanford, and Harvard, Vic Henningsen taught history at Phillips Academy in Andover, Massachusetts, for more than thirty years. He also served as a visiting scholar at Dartmouth and held research fellowships at the Massachusetts Historical Society and the Thomas Jefferson Foundation at Monticello. Still an active historian and teacher, he's also a regular commentator for Vermont Public Radio.
Course Title: Revolution Revised: The Founders in the 1790's (Spring Term 2018)
Participant Testimonials:
"Vic is a highly talented discussion leader."
"Vic Henningsen continually engaged and challenged his class; the surprise for me was that my fellow classmates were so interesting and were up to Vic's challenges."
"Mr. Henningsen's obvious passion for history and his ability to disseminate that passion make for great teaching and learning. His pedagogical skills are accompanied by an enthusiasm that is contagious, affording his students enlightening, thought provoking, and challenging learning experiences."