October: Lectures & Events
Tech Café
Tuesday, October 1
9:30 AM – 11:00 AM
DOC House
10 Hilton Field Rd
Hanover, NH
Bring your device: laptop, iPad, iPhone, Android, Kindle, tablet, etc. Ask questions and receive support. Learn how to register online for classes or navigate the OSHER@Dartmouth website.
This is free and open to all OSHER@Dartmouth members. No reservation is required.
No Classes: Yom Kippur
Wednesday, October 9
Antisemitism Resurges: Why? What to Do?
Thursday, October 10
4:30 PM
Life Sciences Center 100
Register here. Limited seating available.
The ancient scourge of antisemitism is resurging across the world, particularly in the United States and Western Europe. The mass shooting in October, 2018 at of Life Synagogue in Pittsburgh, in which 11 people were killed and seven injured, was the most violent of a recent string of antisemitic incidents in the United States. Dramatic increases in antisemitic events are occurring in France, Germany and elsewhere in western Europe. This special forum, organized by OSHER@Dartmouth in collaboration with several Dartmouth college departments or centers, will explore the reasons behind this phenomenon and what should be done to combat it.
Forum participants will include: Prof. Cynthia Baker, Chair of the Religious Studies faculty, Bates college, author of the recent book, "Jew," Prof. Maurice Samuels, Chair of the Yale Program in Judaic Studies; Forum Moderator, Edward M. Bradley, Dartmouth College Classics Professor emeritus.
This forum, free and open to the public, is being sponsored by OSHER@Dartmouth in collaboration with the Dartmouth Jewish Studies Program; Dartmouth Leslie Center; Dartmouth Hillel and Dartmouth Aquinas House.
Young Frankenstein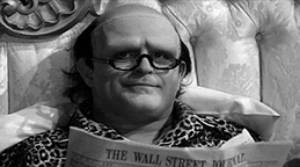 Monday, October 21
1:00 PM
Nugget Theaters
Register here. Limited seating available.
An American grandson of the infamous scientist, struggling to prove that his grandfather was not as insane as people believe, is invited to Transylvania, where he discovers the process that reanimates a dead body.
Starring: Gene Wilder, Madeline Kahn, Marty Feldman
Free and open to the public. Free popcorn and drawing for Nugget Theater gift card.

David Bisno, M.D.: My Free Speech in My Front Yard but Your Church in My Back Yard?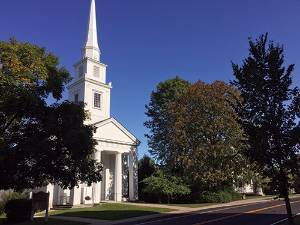 Saturday, October 26
9:00 AM
Moore Hall - Filene Auditorium
Register here. Limited seating available.
1. How do the town's Sign Ordinances square with the U.S. Constitution's guarantee of Free Speech (signs on lawns and street right-of-ways)?
2. How do the town's Zoning Ordinances square with the capitulations that are being asked of the town and its Zoning Board?
The historical basis for the federal and local laws will be examined and the results of similar challenges in similar communities in the face of the federal Religious Freedom Restoration Act and the Religious Land Use Act. At issue across the nation and now here in Hanover is the unfettered use of private, residential land for religious use by large congregations.
David Bisno earned his B.A. at Harvard College and his M.D. at the Washington University School of Medicine, St. Louis. In 1992, at age 53, he returned to New England where between Harvard University and Dartmouth College, he earned an M.A. in Liberal Studies. For 26 years, David has developed and presented a myriad of courses within institutes for lifelong learning here at Dartmouth, across this country, and overseas.
Free and open to the public.

Upcoming Events
7 Lebanon Street, Suite 107, Hanover, NH 03755-2112
Monday – Thursday: 8:30 AM – 4:30 PM • Fridays: 8:30 AM – 1:00 PM
osher@dartmouth.edu • osher.dartmouth.edu • (603) 646-0154