Canadian Rockies
September 6 - September 14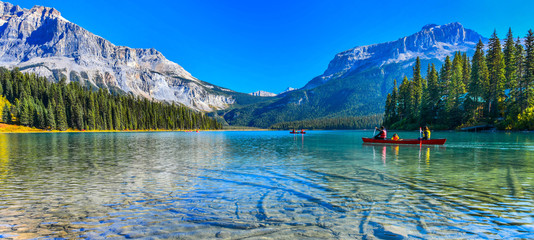 Explore Canada's Rocky Mountains as you take in the jewel-colored lakes and snowy summits in Banff National Park. Just when you think the scenery can't get any more spectacular, climb aboard the Rocky Mountaineer to ride the rails through the soaring peaks and twisting valleys of the Coastal Range to Vancouver. With endless dazzling landscapes, this tour will open your eyes to western Canada's gems.
CLICK HERE FOR MORE DETAILS AND REGISTRATION OPTIONS
THIS TOUR INCLUDES:
Expert Tour Director & local guides
8 nights in handpicked hotels
8 breakfasts, 3 lunches, 3 dinners with beer or wine
7 sightseeing tours
Private deluxe motor coach & ride on Rocky Mountaineer train
$6,878/pp (Inclusive of airfare from Boston, travel insurance, and double room occupancy)
Payment Plans and Deposits:
Automatic Payment Plan –

Sign up with a debit card or checking account and bank routing number, and monthly installments are taken on the date that works for you.
$99 down - 60 days post-booking until your first interest-free payment
locked-in prices
100% fee-free
Extended final payment date (30 days before departure)
Automatically eligible for our Risk Free period for 60 days
Manual Payment Plan – Pay on your own schedule.
$450 deposit + $449 insurance
Pay back your balance as you choose
Final payment date is 70 days before departure
For more information, specific travel inquiries, and other details, CLICK HERE.