Cindy Sherman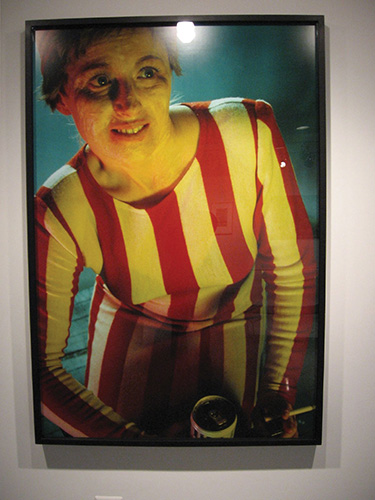 CINDY SHERMAN'S LOOK AT HERSELF
Zoom webinar
Tuesday, May 16, 2023
3:00 PM
This event is free and open to the public. Registration is required.
In the photographs of performance artist/photographer Cindy Sherman, we see an innovative approach to telling the story of one's life. In her series Untitled Stills, she portrays herself in various different modes, poses, moods, clothes, etc., suggesting the multiple roles and characters that she plays in her life. Her self-portraits diverge from the traditional chronological biography which follows a life lived through time, reaching back into the earliest events and moving forward linearly to the present to detail one's life. Alternately, Sherman's visual auto-biography moves horizontally from a given period in her life, cutting deeper into layer beneath layer to suggest the varying selves that she is at any given moment in time.
Sherman's photographs unfold a life as it is lived rather than looking back over it and taking stock of it. In this way, she sounds the depth of the self and suggests that we are more than what we seem; there are layers to be tapped that only rise to the surface when we choose. Sherman chose, and her images still resonate today.
Dr. Maryanne Garbowsky
Dr. Maryanne Garbowsky taught English at the County College of Morris for most of her academic life. She is a graduate of New York University, both undergraduate and graduate schools, and a graduate of Drew University where she wrote her dissertation on the poet Emily Dickinson. She has written two books on the poet, The House Without the Door and Double Vision. Her passion has been to combine the fields of literature and art, which she has done as an Arts Editor for the Emily Dickinson International Society Bulletin. She is also a contributing editor for the New York Print Club Newsletter.