Bob Christie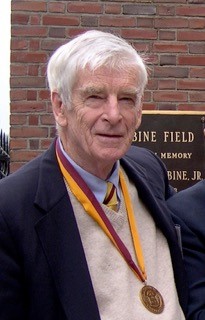 Dr. Bob Christie is an emeritus professor of pathology member of the Dartmouth Medical School faculty with years of active practice early on as a general practitioner, and later as a board certified pathologist-laboratory director serving community hospitals in northern NH and VT. He taught medical school undergraduates at DMS.
Course Title: American History/Schmistory: A Skeptic's View (Spring Term 2019)
Participant Testimonials:
"Good discussion leader; excellent format"
"The lecturer was superb in every way"
Course Title: Emergency Medicine (Fall Term 2018)
Participant Testimonials:
"An outstanding course. Put me right in the ER where I could follow along with the doctor. Exactly what I had hoped for and, frankly, expected from a pro like Bob."
"Loved it. Good participation between the students and insights from Dr. Christie were excellent."
Course Title: Medical School for Everyone: Grand Rounds Cases (Summer Term 2018)
Participant Testimonials:
"Outstanding course. I learned a tremendous amount of information about a variety of medical conditions."
"LOVED THIS CLASS! Great format, with excellent taped presentations followed by active discussions."
Course Title: The Emergency Room: Behind the Scenes
Participant Testimonials:
"Bob Christie is an excellent leader. His format of of dvd prevention, followed by discussion, followed by second presentation and final discussion helped facilitate our experience of the material."
"The lessons were interesting and Bob Christie structured the class so that the discussions added to what we learned."