Hilary Llewellyn-Thomas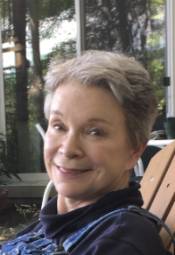 For over 35 years, Hilary Llewellyn-Thomas, Ph.D., studied individuals' decision making in close-call health care situations. Hence, she has been deeply absorbed in scientific writing. Since retiring in 2011, she's been able to devote more time to writing historical fiction. Her novel, The Drawbridge, tells the story of the first noblewoman to be imprisoned in the Tower of London; it's now under consideration for publication in Britain while Hilary writes its sequel.
Course Title: Appreciating Historical Fiction (Winter Term 2022)
Participant Testimonials:
Fantastic instructor. Knowledgeable, Enthusiastic, every class was different - great text book, videos, homework exercises, true life experiences

It was all a bonus. Turned out to be a gift of a class.