Jonathan Crewe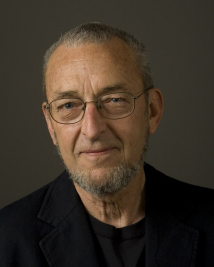 Jonathan is the Leon Black Emeritus Professor of Shakespearean Studies at Dartmouth. An early modernist, he has taught and written extensively on Renaissance Literature.


Course Title: The Sonnet Tradition (Summer Term 2018)
"Outstanding course from an excellent experienced teacher. I would take any future course this leader offers."
"Jonathan Crewe was a very good discussion leader. He provided good background material, and the class was organized well so we could follow the historical development of the sonnet form."
Course Title: South Africa Through the Lens of Fiction: Authors, Texts, Contexts
Participant Testimonials:
"Crewe is phenomenal as a literary and historical guide--his perspective and his use of language (plus his melodic voice) are special."
"He also brought all of us into the discussion in an organized way, listening and finding the core of our remarks."
"Jonathan is an excellent Study Leader and was able to put the subject matter in perspective from historical and geographic contexts."