Lauren Buchanan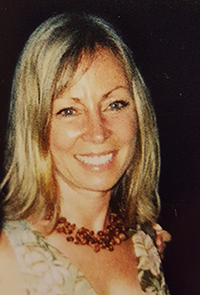 Lauren Buchanan is an Upper Valley Turophile and cheese fancier! She is also a passionate cheese professional who delights in sharing her knowledge with anyone interested in this delicious food! Lauren works in the Specialty Cheese and Charcuterie Shop in the Hanover Co-op.

Course Title: The History of Cheese and the Development of American Artisanal Cheeses
Participant Testimonials:
"Great course. Ms. Buchanan knows her subject and makes a delightful presentation. And we got to try a vast array of great cheese."
"The course was well organized. Each class included a historical talk and an opportunity to sample a variety of cheese. Everyone in the class was stunned, and very pleased with how much cheese there was to sample. Each class was like a five course meal. There was a beautifully arranged plate with a variety of cheeses for two people to share during each course. During the last class she arranged the cheese on a wooden cutting board, which she said was ours to keep. AMAZING!! Lauren was enthusiastic throughout the three classes, and clearly wanted to share her love of cheese. I would highly recommend her to someone thinking about taking the course in the future!"
"Presentation was outstanding, leader very well prepared, good discussions and, again, tasting of different cheeses was wonderful. Lauren definitely knows her subject!"