We're Moving To Lebanon!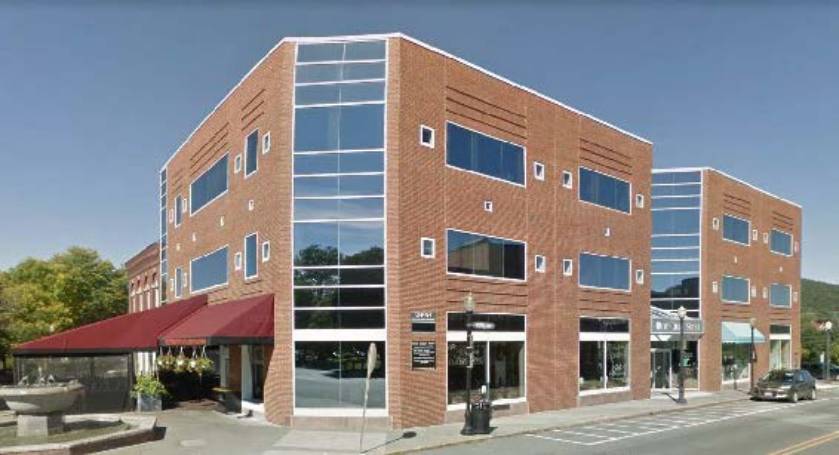 January 30, 2020
The project for our new space is moving along. Not a quickly as we had been told. The sheetrock has been hung in the third floor classroom! The 2nd floor should be completed the week of February 3. Painting should take place the week of February 10. We will post more pictures as the project continues.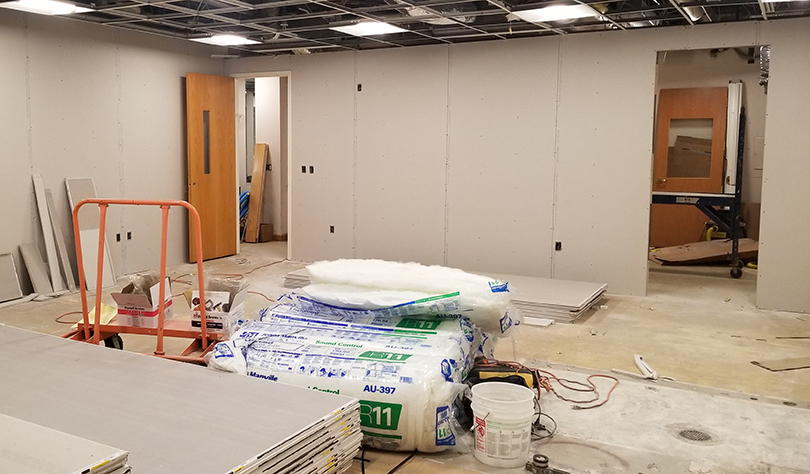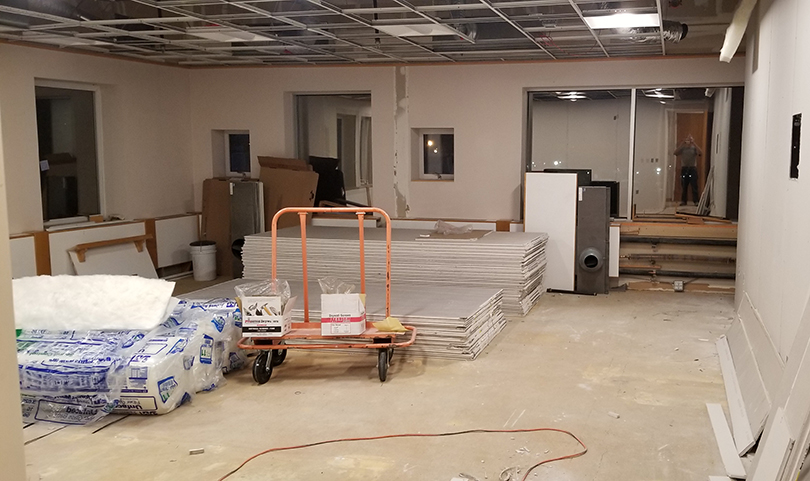 January 8, 2020
Here is the updated schedule for 1 Court Street. The new fire alarm system plans have been approved by the Lebanon Fire Department. The sprinkler system test will be scheduled soon. If all goes as planned with the sprinkler system, the sheetrock will be installed the week of January 20th. Then the week after that the painting will commence. The carpet installed by the end of January beginning of February.
December 18, 2019
Remodel update – 3rd Floor classroom is now framed!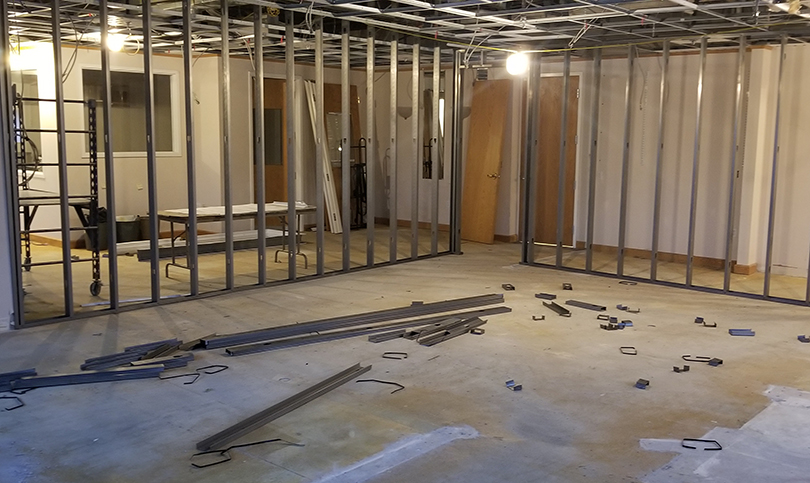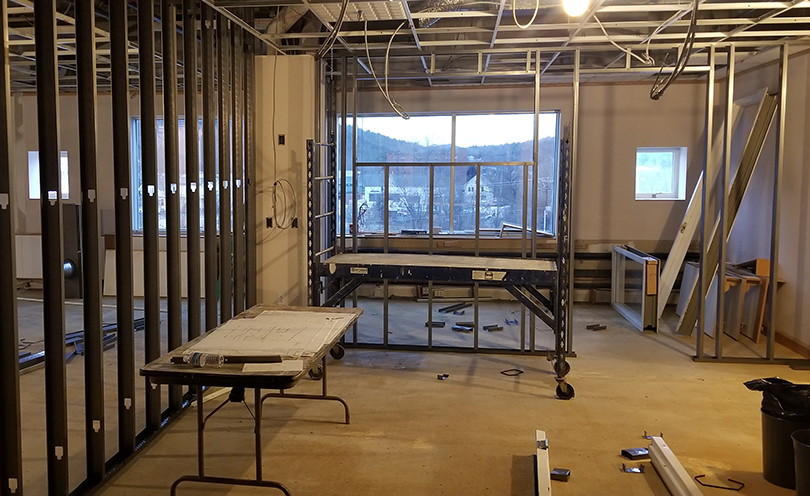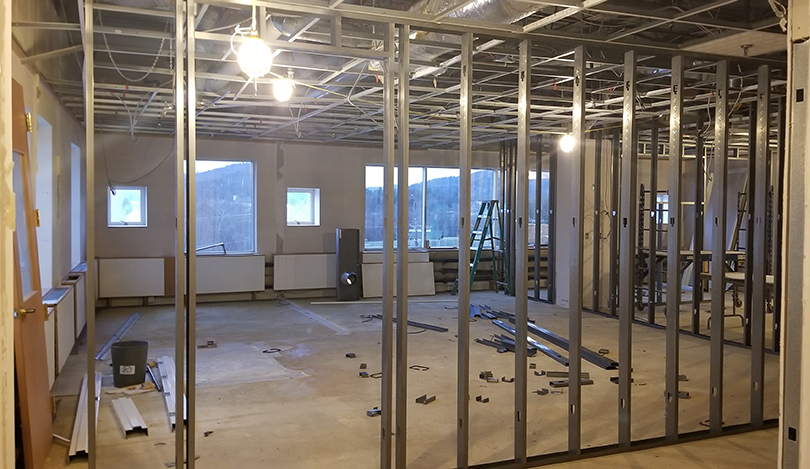 December 12, 2019
As you can see from the 3 photos provided, all the walls are down and the carpet is out. The renovations are well underway at our soon to be new offices-- 1 Court Street in Lebanon!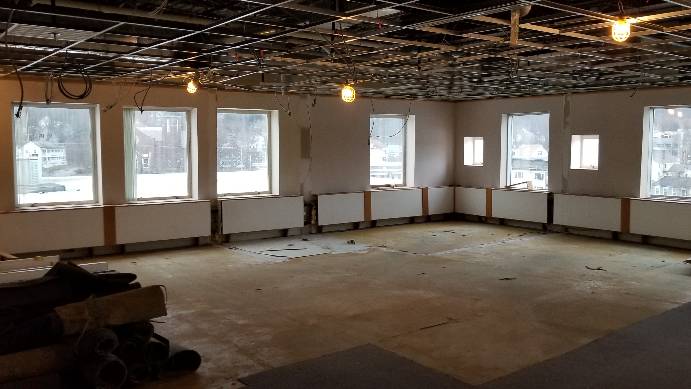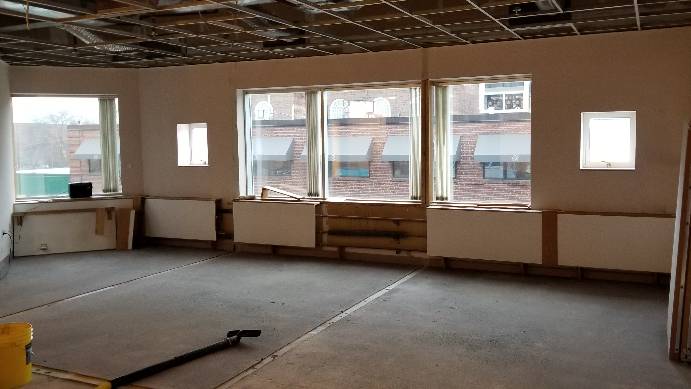 December 2, 2019
Defiance Electric on site to remove all electrical outlets and data ports before deconstruction.
November 27, 2019
Permit obtained to begin construction!
October 16, 2019
In January 2020, OSHER@Dartmouth will relocate our administrative offices and four classrooms to One Court Street in Lebanon, NH. This move offers our organization a host of exciting new possibilities, and stems from a need for a larger, integrated home that allows our offices and classrooms to enjoy direct contact throughout the year.
The DOC House has been home to ILEAD's/OSHER@Dartmouth's offices and main classroom space since 1999. Over the years our program has grown as well as the number of staff. For the past four years Osher members have attended classes at the DOC House and a number of other off-campus venues, while our staff has worked from administrative space at 7 Lebanon Street. While that separation was awkward and inefficient, it was required in order to provide staff necessary workspace. The second floor at DOC House was no longer able to meet staff needs.
For some time OSHER@Dartmouth working groups had been looking for affordable and suitable rental spaces in the local areas that would allow us once again co-locate administrative offices and classes in the same building. We had not found any that met both criteria until earlier this year when we became aware of soon to become vacant spaces in a building at One Court Street in Lebanon. It also turned out that these same spaces had been under lease to Dartmouth College since 2002 to house the now-disestablished University Press of New England.
With the assistance of Dartmouth College's Provost, Financial, and Real Estate offices we have negotiated an agreement to occupy these spaces located on the second and third floors of One Court Street in Lebanon. The leaseholder will continue to be Dartmouth College, with OSHER@Dartmouth funding rental costs at an affordable fixed rental rate for a period of six years.
The second floor of One Court Street will house three classrooms – providing space for 14, 18, and 22 students – a break area, and a storage room. The third floor will house three offices, a reception area, a break area, and a large, 28-student classroom. We will also enjoy shared use of a conference room on the third floor with other Court Street tenants. Each floor has restrooms available for use by Osher members. There is an ADA-certified elevator accessing all floors, as well as two separate stairways.
We hope to begin renovation of One Court Street later this month. We have asked Court Street Associates, to prioritize completion of the administrative space in order to enable staff to move to this new location in January 2020. enabling us to close out the rent at 7 Lebanon Street in Hanover. Most of our 2020 Winter Term classes will take place at the DOC House, with a few taking place at One Court Street as remodeling is completed. Our goal is to open our 2020 Spring Term in March at our new Court Street home.
Lebanon offers parking spaces for those with accessibility needs as well as ample free public parking adjacent to Court Street There is a commercial bus stop immediately in front of One Court Street and Kendal has also agreed to provide busing to the building. Just below Court Street is a large free municipal parking lot accommodating cars in designated areas of 2 hour and 3 hour durations as well as all-day parking. Metered parking is available around the green and elsewhere in town.
Lebanon also offers opportunities for Osher to arrange additional classroom space in close proximity to Court Street, including AVA Gallery, River Valley College, and the Lebanon Opera House. Local shopping and restaurants are also conveniently located in the immediate area (Three Tomatoes is on the ground floor of One Court Street and Salt Hill Pub in the next building). Click here to see how to get to One Court Street, the locations of public parking, and other key buildings in downtown Lebanon.
We want to conclude by making a very important point to our members: OSHER@Dartmouth's move to Lebanon is an interim move. Our intent, shared by Dartmouth College and recognized in a jointly signed Memorandum of Understanding, is that OSHER@Dartmouth will return to Hanover at the completion of the six-year lease of One Court Street. We will be working closely with the Provost's Office and Dartmouth Real Estate to secure that return. In the meantime, we believe our members and volunteers will enjoy this exciting opportunity and encourage you to keep an eye on our weekly email for updates on the renovations.
If you have any questions or concerns, please contact the OSHER@Dartmouth office at 603-646-0154.
Sincerely,
Lisa King Bill Sullivan
Program Manager President
OSHER@Dartmouth OSHER@Dartmouth