Bob Jakoubek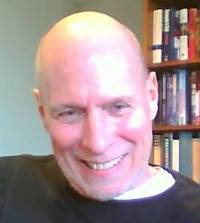 Bob Jakoubek has been a Study Leader for several Osher at Dartmouth courses on 20th century history and politics. He studied history at Indiana and Columbia and is the co-author of These United States, a textbook. He served as historical consultant for the ten volume Twentieth Century America and has written numerous books of history and biography for young adults.
Course Title: Running Mates: JFK, LBJ and the Politics of the 1960s (Spring Term 2021)
Participant Testimonials:
Nice balance of lecture and discussion, well organized at good pace.

Bob is an expert in the topic.
Course Title: The American 1920s (Fall Term 2020)
Participant Testimonials:
I was impressed how well prepared Bob was for each class and his command of the material. I understand why he has such a following and commend him for all of the work he out into each session.

Oh, Bob's amazing. Such depth of knowledge.
Course Title: Truman Defeats Dewey: Cold War, Civil Rights, and the Election of 1948 (Spring Term 2019)
Participant Testimonials:
Excellent, Bob is wonderfully always very well prepared and informed.

Bob is a great lecturer with a broad command of his subject. He creates a relaxed atmosphere in the class, but still maintains the focus needed to stay on topic. I would take any course he teaches.