Summer Lecture Series 2022: Addressing the Challenges to Our Democracy
Watch Past Lectures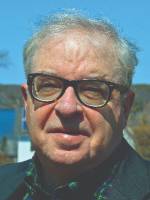 Americans became ideologically polarized in the late 1960s and have grown more so since. Party polarization followed in the 1990s, but the spread did not stop there. Polarization is now enveloping everyday lives. This pervasive polarization has led to an ideologically-fortified class structure, less trust in government and in authorities generally, greater political intolerance, and diminished patriotism–in short, a crisis in American democracy.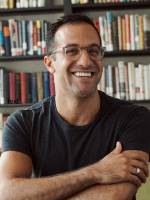 America's electoral system is a global outlier. No other democracy uses primaries to select its political candidates; our two-party system is among the world's strictest; and the average lawmaker represents vastly more constituents than those in nearly any other country. Meanwhile, antidemocratic extremism in American politics is escalating, and arguably with more success than in other advanced democracies. This lecture will explore how the two phenomena are related: how outlier features of the U.S. electoral system are aggravating antidemocratic extremism—and how certain reforms may help to turn the tide.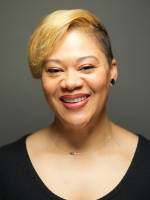 This talk explores how racial differences are used to preserve white supremacy. In this lecture, Carter demonstrates not only the way race conditions the way non-dominant groups, particularly Black Americans experience citizenship, but illuminates our nation's commitment to white supremacy as an organizing principle in ways that threaten the long-term health of our democracy.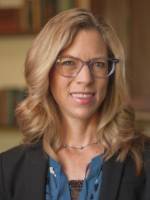 As the American public is confronted daily by a flood of disinformation – content intended to mislead – some people may be surprised to learn that mainstream news media are contributors to this problem. Not only do digital newsrooms disguise paid content to look like news articles, but new research from Dr. Michelle Amazeen suggests that this modern form of advertising influences the real journalism that appears next to it. Amazeen's talk will inform attendees about the origins and evolution of this media practice, how it affects audiences and the industry, and what the implications are for an accurately informed democracy. By better understanding the role of news organizations in perpetuating disinformation, the public can more critically consider the news content they consume.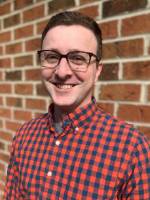 Democracy is under attack around the world. According to Freedom House, global democracy has been on the decline for 15 years - even longer in Europe and Eurasia. Mike Smeltzer will explore how the Kremlin's recent invasion of a sovereign, democratic Ukraine painfully demonstrates that the global expansion of authoritarian rule and the proliferation of antidemocratic "alternatives" to liberal democracy pose an existential threat not just to Ukraine, but to democracy and freedom around the globe.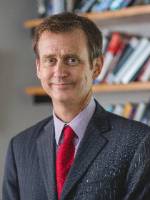 Over the past several decades, the United States has faced a growing list of challenges. In previous challenges that our country has faced, we were helped by the governing capacities of our democratic institutions. But over the last twenty years, American voters have lost confidence in democratic institutions to provide efficient and equitable governance and to solve social problems. This loss of democratic confidence has occurred largely in conjunction with increasingly high levels of ideological polarization and partisan animosity. This lecture will explore the rise of polarized politics, its profound impact on our governing capacities, and what we can do to once again make progress on common challenges.