Never Stop Learning!
The Osher Lifelong Learning Institute at Dartmouth (OSHER@Dartmouth) is a volunteer-led program reporting to the Provost of Dartmouth College that provides educational programs year-round for residents in the greater Upper Valley and North Haverhill. It is based on the campus of Dartmouth College in Hanover, NH. Opportunities include studying timely and provocative subjects by participating in courses, attending lectures, interacting at social events, and more.
OSHER@Dartmouth was established by Dartmouth College as the Institute for Lifelong Education at Dartmouth (ILEAD) in November 1990 by 38 members of the Upper Valley intrigued with the "idea of continued learning." The founders relished the challenge of their own self-administered and peer-taught discussion programs. By 2010, the 20th anniversary of our organization, over 25,700 people have participated in the institute's programs. In 2014, ILEAD formally, became a member of the Osher network of lifelong learning institutes.
OSHER@Dartmouth member and Study Leader Hank Buermeyer compiled a history of our program in 2010: "The History of ILEAD: The First Twenty Years, 1990-2010"
Staff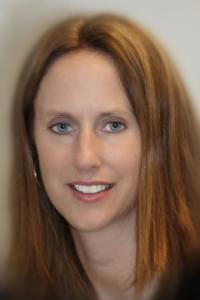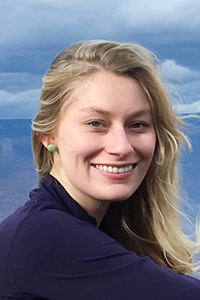 Lisa King Laura Belback
Program Manager Assistant Program Manager
lisa.l.king@dartmouth.edu laura.j.belback@dartmouth.edu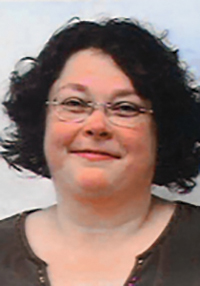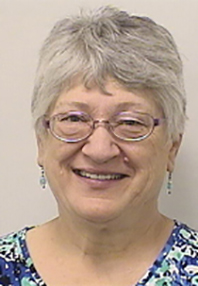 Sarah Chamberlin Diane Doe
Marketing & Communications Coordinator Administrative Assistant
sarah.chamberlin@dartmouth.edu diane.m.doe@dartmouth.edu
Our program is open to everyone; aside from our annual membership fee, there are no enrollment criteria or educational prerequisites. Members may enroll in any OSHER@Dartmouth course they wish, and will receive first notice of upcoming lectures and events. Membership will often qualify you for a special discounted price on many of our special trips and workshops.
Becoming an OSHER@Dartmouth members offers so many opportunities...
Participate in over 200 courses annually.
Connect with other members who share similar interests and passions.
Take part in free Tech Café's offering technology support.
Free access to Dartmouth College Libraries when you are registered for a course.
Opportunity to serve on OSHER@Dartmouth committees, establish policies, and guide our program into the future.
Free admission to the OSHER@Dartmouth film series at the Nugget in Hanover.
Automatically receive quarterly course catalogs and newsletters.
Updated weekly with a special digital newsletter.
Invitations to members-only events such as our Annual Meeting Luncheon and term kick-off celebrations.
Receive discounted pricing on series tickets for our annual Summer Lecture Series.
Between 25 and 90 courses are offered in each of the three terms: fall, winter, and spring. The majority of classes meet one day per week for two hours. Full-length courses are five to eight weeks and mini courses are two to four weeks. Classes vary in size from 8 to 25 participants. Lecture-style and movie classes vary in size from 30 to 80 participants. The type of class usually depends on the subject under study and the study leader's own vision of that subject. Group discussions allow class members to explore new subjects and make new friends. Hands-on activities and excursions outside the classroom might excite new interests and broaden your view of the world.
Placement in a course is on a first-come, first-served basis. Group discussions allow participating class members to explore new subjects, nurture new interests, and make new friends. Members can also become Study Leaders in courses of their own design.
In recent years, our participants have had backstage access to the production of local theater; engaged in conversations with several prominent politicians; learned the best tips and techniques for solving crossword puzzles, painting watercolors, and selling on eBay; traveled to Botswana, the Basque Country, and Cuba; and written memoirs and screenplays. There is truly something for everyone throughout the year!
When you take classes at OSHER@Dartmouth, you gain opportunities to:
Explore new subjects
Meet new people
Enjoy diverse class styles that incorporate lecture, discussion, hands-on activity, and film presentations
Access to Dartmouth's renowned library system (effective with enrollment in a course)
Our Study Leaders come from a wide variety of backgrounds and professions. We've enjoyed classes taught by seasoned professors from the Dartmouth campus, as well as visiting experts in art, literature, politics, and science. These wonderful volunteers contribute their time and expertise free of charge!
OSHER@Dartmouth members can also become Study Leaders in courses of their own design. If you have passion for any topic, our Study Leader mentors will help guide you through the process of creating a course proposal and bringing it to life during one of our three terms.
Study Groups vary in size from eight to twenty-five participants. Lecture-style and movie Study Groups vary in size from thirty to eight participants. Study groups traditionally meet once every week for two hours at the D.O.C. House on the Dartmouth College campus or other local facilities, including Kendal at Hanover, Lebanon College, Hanover Senior and Community Center, and many more.
Leadership Officers
Bill Sullivan, President
Steve Tofel, Vice-President
Terry Martin, Treasurer
Vic Henningsen, Secretary
Leadership Council Members
Many the members contribute to our organization by actively participating on committees like our Leadership Council. The OSHER@Dartmouth Leadership Council provides guidance to all other committees within the organization. This year's members include:
Pam Ahlen, At Large Member
Pete Bleyler, Co-Chair of Summer Lecture Series
Tom Blinkhorn, At Large Member
Martha Clark, At Large Member
Toni Egger, Co-Chair Curriculum Committee
John Ferries, Co-Chair of Summer Lecture Series
Maynard Goldman, At Large Member
Vic Henningsen, Secretary
Barbara Jones, At Large Member
Roland Kuchel, At Large Member
Bruce Macdonald, Chair of Marketing & Communications
Sylvia Paxton, At Large Member
Jeff Roosevelt, At Large Member
John Sanders, President
Laura Schneider, Chair of Membership Services
Bill Secord, At Large Member
Iain Sim, Treasurer
Skip Sturman, At Large Member
Bill Sullivan, President
Steve Tofel, Vice-President
Gene Yeates, At Large Member
Mary Ella Zietz, Dartmouth Provost Office Liaison
Committee rosters for our 2018-2019 fiscal year.
7 Lebanon Street, Suite 107, Hanover, NH 03755-2112Monday – Thursday: 8:30 AM – 4:30 PM • Fridays: 8:30 AM – 1:00 PMosher@dartmouth.edu • osher.dartmouth.edu • (603) 646-0154