About The Institute
Osher Lifelong Learning Institute at Dartmouth (Osher at Dartmouth) is a volunteer, non-credit continuing education program for adults. It was established in 1990 by Charter from Dartmouth College under the Office of the Provost. Originally called ILEAD (Institute for Lifelong Education at Dartmouth), the name was changed when ILEAD joined the Osher network of Lifelong Learning Institutes.
Mission
To provide lifelong educational opportunities, both in-person and virtually. The Institute principally serves adult residents of the greater Upper Valley and members of the Dartmouth community.
Vision
To be recognized as a national leader for excellence in lifelong education.
Between 60 and 90 courses in a wide variety of subject mattered are offered in each of the three terms: fall, winter, and spring. Courses are offered in-person, on Zoom, or via HyFlex.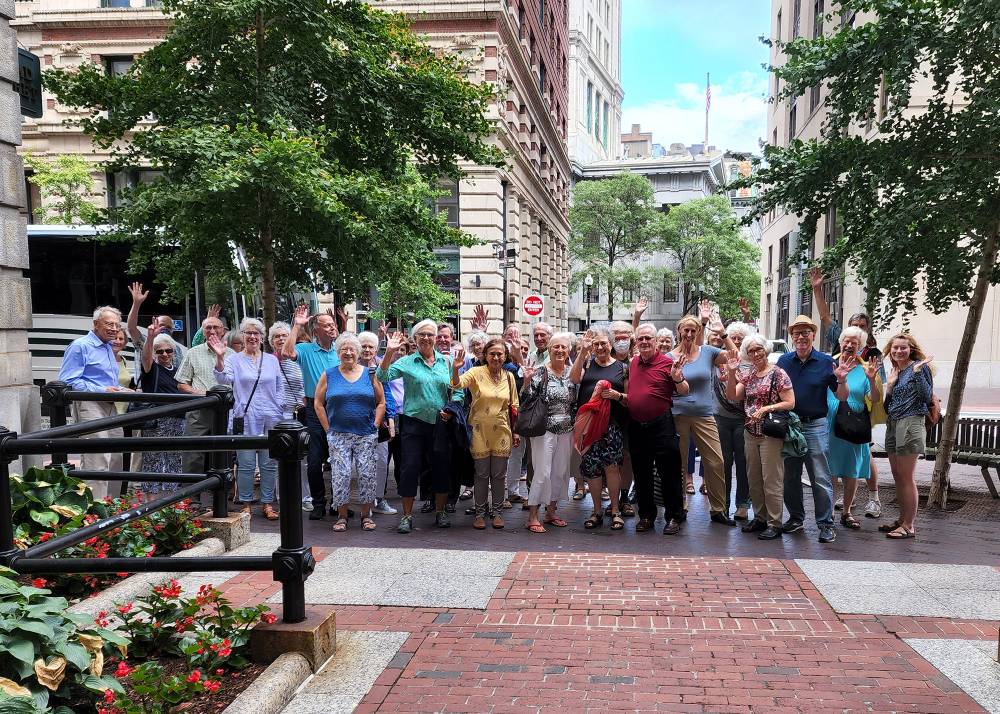 Our program is open to everyone; aside from our annual membership fee, there are no enrollment criteria or educational prerequisites. Members may enroll in any Osher at Dartmouth course they wish, and will receive first notice of upcoming lectures and events. Membership will often qualify you for a special discounted price on many of our special trips and workshops.
Our office is located at 1 Court Street, Suite 380, Lebanon, NH. We are open Monday through Thursday from 8:30 AM – 4:30 PM. On Fridays we are open from 8:30 AM – 1:00 PM.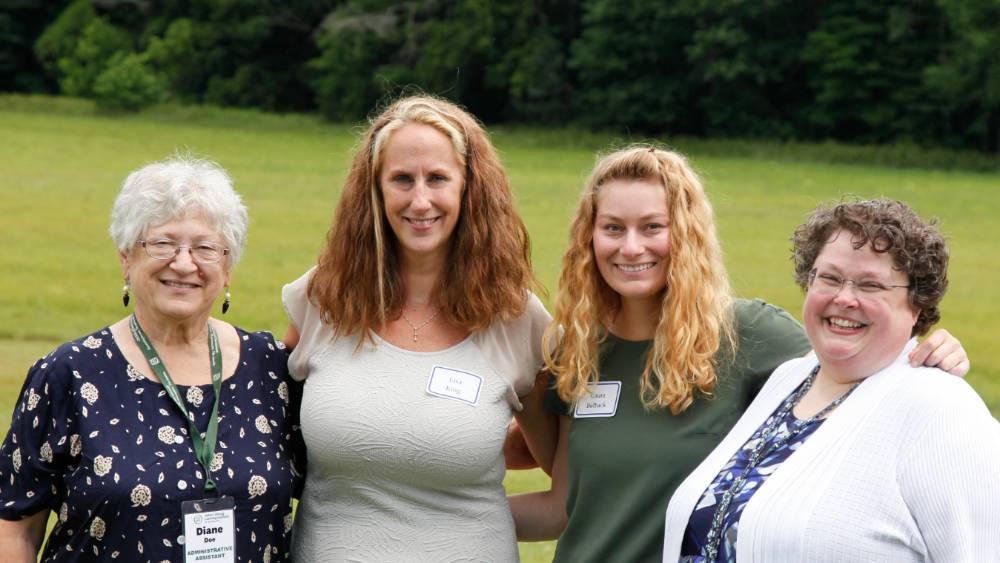 Over 65 volunteers help to guide, promote, and develop Osher at Dartmouth offerings. Interested in joining a committee? Please contact the committee chair to receive further information.
Core Values
An unwavering commitment to lifelong education;
An inclusive community of people committed to our mission;
A large, diverse, high quality program, led by dedicated and talented volunteers;
A welcoming social environment, within and beyond the classroom;
Financial sustainability, member affordability, and planned growth; and
Strong, growing relationships with Dartmouth College and the Osher Foundation, with appropriate access to their facilities, services and expertise.
Each week, the Osher office distributes an email for our members that highlights news and upcoming events.
Subscribe.
The Osher office at One Court Street, Lebanon, NH has four classrooms in the facility. Three classrooms located in Suite 250 and one classroom in Suite 380.
Frequently asked questions about our registration system.
Ensure the long-term success of Osher at Dartmouth by increasing membership and satisfaction among members.
Information to assist our staff and volunteers regarding the appearance of our insitute in various media. Ex: "Osher" should appear with initial caps rather than all caps.
Dartmouth's editorial style guide
provides other helpful info.
Several Osher at Dartmouth members and volunteers are published authors! Visit this page to look at their titles, and perhaps submit the name of a new Osher author.