Classrooms
Osher office at One Court Street, Lebanon, NH have four classrooms in the facility. Three classrooms located in suite 250 and one classroom in suite 380.
Classroom 3A (Suite 380)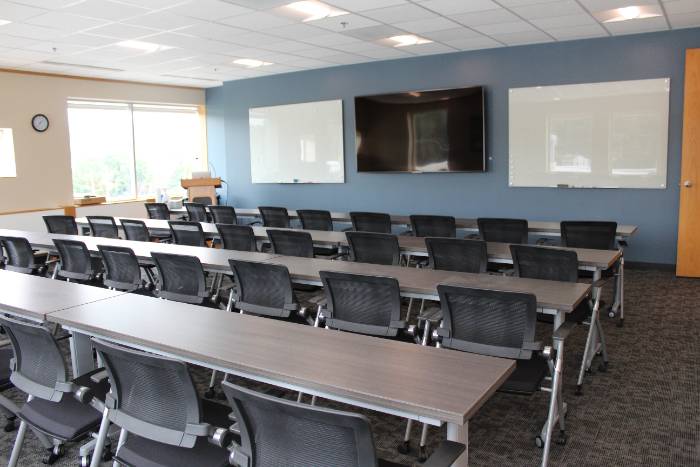 Offers seating options up to 36 people. The Study Leader has the option of rows or a U-Shape. The classroom is equipped with a display screen and an external montior for ease in presentation delivery.
Classroom 2A (Suite 250)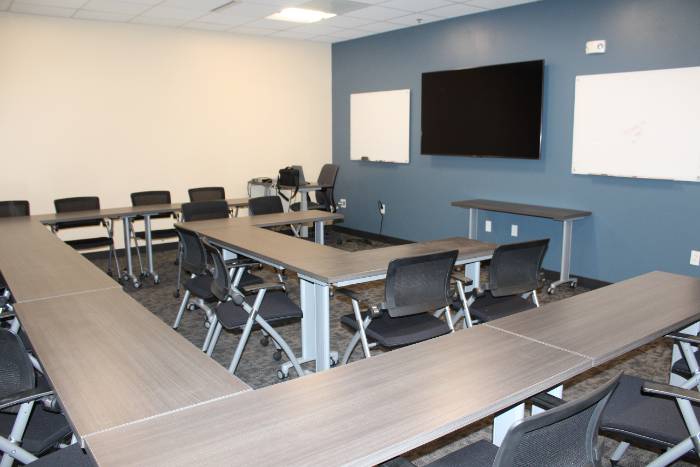 Offers seating options up to 22 people.
Classroom 2B (Suite 250)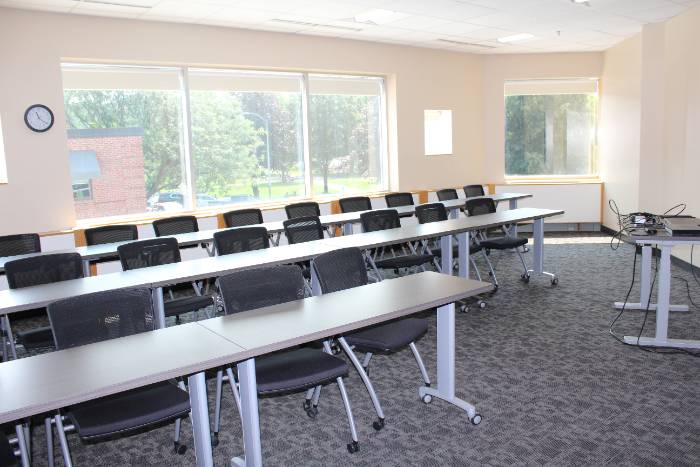 Classroom 2B offers seating up to 20 people with options of U-Shape or rows. The classroom looks out to the Lebanon green.
Classroom 2C (Suite 250)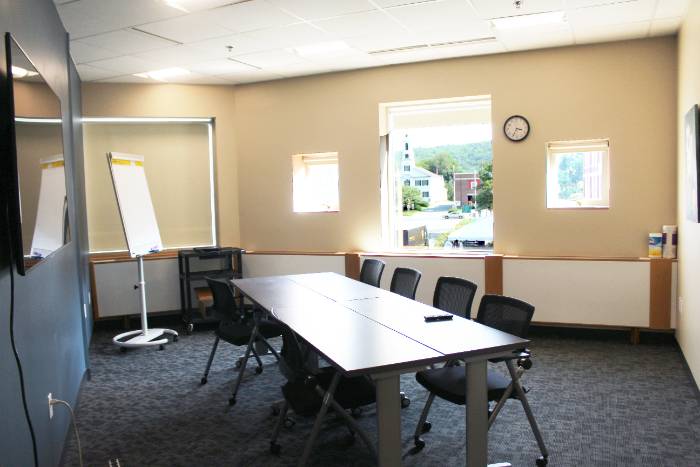 Offers an intimate setting for smaller classes with seating up to 10.