Brenda Silver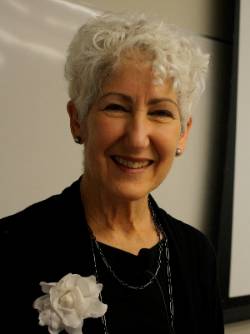 Brenda Silver is Mary Brinsmead Wheelock Professor Emerita at Dartmouth College. Based in the English Department, she taught courses on 20th Century British Fiction, Postmodern Fiction, Popular Fiction, Cyberculture, and, always, Virginia Woolf.
She has published widely on Virginia Woolf and on contemporary literary and cultural narratives.
Course Title: Virginia Woolf: "Recording the Atoms" (Fall Term 2021)
Participant Testimonials:
Brenda is a fabulous teacher, passionate about her subject and adept at managing even an online class. Osher is lucky to have her!

I loved this course. It challenged me to read a style that was new and intimidating and to learn about a writer who was incredibly ahead of her time describing women's role in the culture of England in the era of the 1900's.

Brenda knows how to make Zoom seem like second nature.
Course Title: From Conrad to Beckett: Character in the Modern British Novel (Fall Term 2020)
Participant Testimonials:
Brenda's knowledge of the subject and her preparation were exemplary. For every class my brain felt happily expanded. The novels were sometimes difficult to grasp but Brenda was able to make them understandable and intellectually exciting.

Discussions were terrific and Brenda managed them so well - sort of like a conductor of a small orchestra. Everybody participated and seemed engaged. A lot of learning went on from Brenda as well as from the other students.
Course Title: Postmodern Fiction (Fall Term 2019)
Participant Testimonials:
This was a terrific course - one of the best I have taken at Osher, and I have taken quite a few over the years. Brenda, as a scholar, knew of what she taught and I learned a lot both from her and my very bright and engaged classmates. In addition, Brenda is an excellent teacher - able to lead many fine discussions.

She challenged us, as indeed the material we were dealing with did, as well. It was really quite a mind stretching course.