Brian Beaty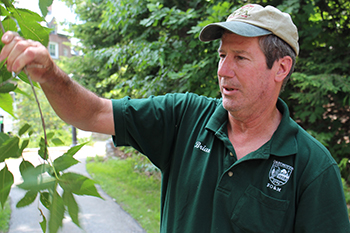 Brian Beaty is the Dartmouth College Campus Arborist. He is a long time arborist, horticulturist, and naturalist who enjoys sharing knowledge and experience and giving encouragement to all who love trees.

Course Title: Dartmouth College Campus Tree Tour (Summer Term 2018)
Participant Testimonials:
"Brian led us around the campus, identifying many of the trees on campus and providing rich and interesting detail as we stood by the trees, felt the leaves and bark, and learned about Dartmouth history through its tree-scape."
"Brian is a superb arborist with an obvious passion for our trees. He has an easy manner that goes well with a walking tour and answers with valuable information all kinds of questions people throw at him."