Charlet Davenport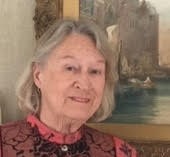 Charlet is a graduate of Wheaton College, received her B.A. from Rollins College, and her M.A.L.S. from Dartmouth College. She has been an exhibiting multimedia artist since 1963. She is currently creating both gallery work and site specific installations for the land. She has been a Co-Director with Peter Davenport for Sculpture Fest, Prosper Rd., Woodstock, VT for thirty years, and King Farm annual exhibitions for eight years.
Course Title: Regional Art on the Land (Fall Term 2019)
Participant Testimonials:
Very knowledgeable--excellent preparation

Charlet Davenport was outstanding. She did a lot of research and provided tons of information.