Gail Fancher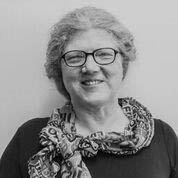 Gail has been knitting and crocheting for a half century. She's eager to teach. A veteran, former member of 4-H, mother, spouse, and physician, she believes you can knit or crochet anywhere, any time. Knitting and crocheting are relaxing and satisfying.


Course Title: Introductory Knitting and Crocheting: To Knit or to Crochet? To Knot or Not! (Winter Term 2019)
Participant Testimonials:
"The instructor is immensely talented, and happily shared her expertise with the class. She is very patient, and her enthusiasm for the craft is contagious. She has inspired me to learn more."
"This was a hands-on course. Small class-size helped personalize the experience."