Inge Brown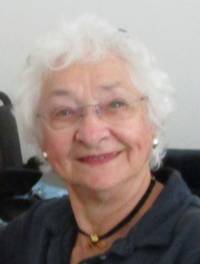 Inge is a world traveler with emphasis on ancient history, ancient sites, and ancient civilizations. She visited Mongolia in 2014. Trained as an engineer, she ended her working life as Director of the then Language Resource Center at Dartmouth College. This is her seventh OSHER@Dartmouth course; previous courses dealt with the Mayans, the Aztecs, South America before the Incas, and four Mozart Operas directed by Peter Sellars.


Course Title: Adventures of this World (Fall Term 2022)
Participant Testimonials:
Inge was very flexible in adjusting content and pace to feedback from the attendees. She also gave the attendees (three of us!) the opportunity to present something about our own travels.

Inge has traveled so much that she was easily able to demonstrate her perspective and wisdom.

Course Title: Genghis Khan's Barbarian Empires of the Steppes and the Making of the Modern World (Spring Term 2019)
Participant Testimonials
"Inge had prepared the course very well, it was well structured and content rich. What worked particularly well was that every participant had to prepare and present two chapters of the book that was the basis for the course."
"The class met and exceeded my goal to accomplish that. I came away with a fuller understanding not only of Mongolia past and present, but about how one Mongol family impacted, and molded the future of, the entire known world of its day."
Course Title: The Lost Worlds of South America (Winter Term 2018)
Participant Testimonials:
"Inge Brown is an excellent Study Leader. She is enthusiastic and welcomes questions and discussion. She offers examples from her own experience traveling in South America."
"Inge did a tremendous amount of preparation and provided tons of supplemental materials. She prepared and did supplemental reading ahead of each class so that she could answer many of our questions."