Jim Wilson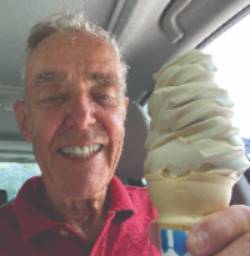 Jim Wilson taught history and economics for nearly fifty years before retiring to the Upper Valley. He lives in Strafford, VT, and has taught numerous courses on how our economy works and the challenges it faces. While very much an amateur, travel and photography have been lifetime hobbies. He believes in sharing good ideas and practices.
Course Title: Is Democratic Capitalism Sustainable? (Winter Term 2022)
Partixipant Testomonials:
I really enjoyed this course. The reading was stimulating and I learned a great deal.

Jim did a great job sticking to the course outline and incorporating the course text into the discussion
Course Title: WHAT NEXT? The Unraveling of America... or a Revival? (Spring Term 2021)
Participant Testimonials:
Jim is a master educator, very well organized, moving at a pace that my elderly brain can get a hold on.

I have taken a number of Jim Wilson's courses and am always learning something new and pertinent.
Course Title: Current Events Roundtable (Winter Term 2021)
Participant Testimonials:
It did everything it was supposed to. Great class!

Given the somewhat randomness of the conversations, the study leader engaged participants and managed discussions effectively.
Course Title: The State of the Union: A Nation DividedThe Issues Examined (Fall Term 2019)
Participant Testimonials:
Jim has a complete understanding of the subject and did an excellent job of exploring all sides of the matter without bias.

Extremely well covered from every angle with considerable supply of relevent material