Lee Webster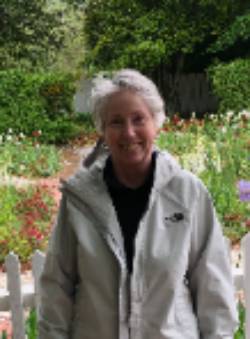 Lee Webster is an author, educator, and internationally known public speaker and advocate for funeral reform, including home funerals and green burial. She has served in leadership positions of the National Home Funeral Alliance, Green Burial Council, Conservation Burial Alliance, National End-of-Life Doula Alliance, and NHPCO EOLD Council. She is Director of New Hampshire Funeral Resources & Education and co-creator of the Funeral.org Partnership.
Course Title: It's Your Funeral: How Will You Go Out? (Fall Term 2021)
Participant Testimonials:
Above and beyond my expectations

Wonderful presentation, well-paced, good visuals, covered the subject well
Course Title: Mingling Sincerely My Tears with Yours: Condolence Letters (Fall Term 2020)
Participant Testimonials:
Her discussions, plus the interactions of the participants and the literature she put on Google Drive were excellent.

Exactly what I was expecting. It was wonderful.
Course Title: Honoring the Dead in America: How Funerals Really Work (Spring Term 2019)
Participant Testimonials:
Course description was very accurate, it was as expected, and I think it should be taught again.

It was a lot of information, well organized and well presented, with stories for illustration and humor.