Marilyn Roberts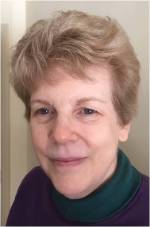 Marilyn Roberts is Professor Emeritus of English at Waynesburg University. During her doctoral studies at Columbia University, she specialized in the plays of Shakespeare and his contemporaries. Besides teaching Shakespeare many times at the college level, she has published articles about Shakespeare and other authors. A long-time summer resident of the Upper Valley, she has moved here permanently.
Course Title: Reading The Adventures of Tom Jones (Winter Term 2023)
Participant Testimonials:
Marilyn always designs very engaging, challenging courses! She is unequivocal in her course descriptions, and the content always matches the description.

Marilyn is so well-informed about the books she covers. She knows about the author's background, relevant history, and every twist and turn of the plot, the thematic elements, and stylistic choices.

Marilyn is responsive to the needs and wants of her students and has just the right mix of flexibility and structure.
Course Title: Shakespeare's Jealousy Plays: Othello and The Winter's Tale (Fall Term 2022)
Participant Testimonials:
Fabulous! Love Marilyn's course. I am already looking forward to the next one.

Marilyn is outstanding. She knows the critics, the various theatre productions through the ages and the cultural context.

This course was excellent. Informative, well-researched, pace was good. Marilyn is an outstanding study leader.
Course Title: Understanding Shakespeare's Hamlet (Fall Term 2021)
Participant Testimonials:
As is usual with Marilyn's courses, it far surpassed my expectations. So much information.

Wonderful and clear teaching, objectives always clearly stated, and always a wrap-up.