Tom Wilson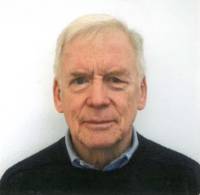 Tom is a retired pediatrician. He and his wife, Joan, have lived at Kendal for 17 years. They like to travel, to take lots of pictures, and to share their travel experiences. They have been on eight OSHER@Dartmouth Travel Study trips, including leading one to Egypt in 2009. Some of the previous Armchair Travel courses they have led have concentrated on national parks, Canada, mountains, oceans, and wildlife. The Wilsons take about six OSHER@Dartmouth courses each year.
Course Title: Armchair Travel XIII: Travels on Various Waterways (Winter Course 2022)
Participant Testomonials:
Great selection of waterways, and incredibly varied.

This course exceeded my expectations.