Alan Schnur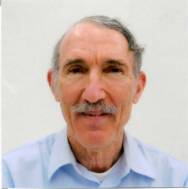 Alan Schnur took part in the smallpox and polio eradication efforts and was Team Leader, Communicable Disease Control in the World Health Organization China office during the SARS outbreak in 2003. Upon retirement, after almost 30 years with WHO, he worked as an instructor with the Boston University Geneva Program. He has authored or coauthored 14 book chapters and journal articles, including on smallpox and polio eradication and SARS.

Course Title: Global Public Health Security: The Role of Infectious Disease Control and Eradication (Winter Term 2019)
Participant Testimonials:
"Very knowledgeable Study Leader who was extremely well prepared and passionate about the topic."
"Outstanding course. Engaging topic presented by a Study Leader with impressive credentials and experience in this field who is also good at communicating his knowledge."