Alan Schnur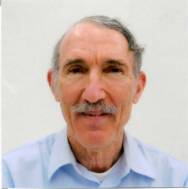 Alan has a BA in history and an MPH degree. He worked at country, regional office, and HQ levels of the World Health Organization during a career spanning almost 30 years, mainly in infectious disease control, immunization, and disease eradication (smallpox and polio) programs, including as the No. 2 in the WHO China office during the SARS outbreak in 2003. After retirement from WHO, he worked as an instructor with the Boston University Geneva Program. He has lived in countries under different forms of government, including absolute monarchy, communist dictatorship, and parliamentary democracy. Alan has authored or co-authored 16 book chapters and journal articles on SARS, smallpox eradication, polio eradication, immunization programs, and evaluation.
Course Title: U.S. Grant: Brilliant General or Butcher? (Winter Term 2023)
Participant Testimonials:
Alan's commitment, interest and enthusiasm, openness, attention to detail, and style were so crucial to the success of this course. I am glad I selected it.

It could not have been better, except with such a wealth of material, it could have been a much longer course.
Course Title: Does the U.S. Constitution Need a Tune-up? (Spring Term 2022)
Participant Testimonials:
Alan was well prepared for each class and displayed a deep knowledge of the subject, which informed his slides and the many discussions among the participants.

I looked forward to each of the six classes and never left disappointed. I'm happy I chose this course.
Course Title: WHO, Disease Surveillance and Response, and COVID-19 (Fall Term 2021)
Participant Testimonials:
Alan has years of experience with WHO and international agencies.

Alan shared his professional knowledge of the subject and personal experience, which made it particularly interesting.