Alan Schnur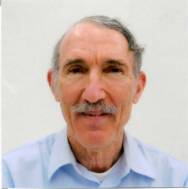 Alan has a BA in history and an MPH degree. He worked at country, regional office and HQ levels of the World Health Organization during a career spanning almost 30 years, mainly in communicable disease control, immunization and disease eradication (smallpox and polio) programs; including as the No. 2 in the WHO China office during the SARS outbreak in 2003. After retirement from WHO, he worked as an instructor with the Boston University Geneva Program. He has lived in countries under different forms of government, including absolute monarchy, communist dictatorship, and parliamentary democracy. Alan has authored or co-authored 16 book chapters and journal articles on SARS, smallpox eradication, polio eradication, immunization programs, and evaluation.
Course Title: WHO, Disease Surveillance and Response, and COVID-19 (Fall Term 2021)
Participant Testimonials:
Alan has years of experience with WHO and international agencies.

Alan shared both his professional knowledge of the subject and his personal experience, this made it particularly interesting.
Course Title: Does the U.S. Constitution Need a Tune-Up? (Fall Term 2020)
Particicpant Testimonials:
Alan is an outstanding Study Leader and we were very fortunate to have him as our group's leader! My knowledge and understanding of the US Constitution was greatly increased by Alan's teaching and by reading the supplementary materials that Alan presented to us. I was also very impressed by, and grateful for, Alan's diplomatic demeanor and tolerance for viewpoint diversity.

Alan utilized historic information, modern day challenges and modern day options to encourage us to really think about how we could make the Constitution more relevant.
Course Title: Global Public Health Security: The Role of Infectious Disease Control and Eradication (Winter Term 2019)
Participant Testimonials:
Outstanding course. Engaging topic presented by a Study Leader with impressive credentials and experience in this field who is also good at communicating his knowledge.

Excellent course, lots of info and insight. Alan's hands‐on experiences made the system of treating international disease outbreaks really come alive.