Amanda Albright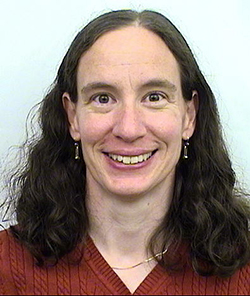 Amanda Albright is an Instructional Designer at Dartmouth's Geisel School of Medicine. She has a M.S. in Instructional Design and Technology from Philadelphia University and a B.S in Elementary Education from Pennsylvania State University. Her investigation of VR began designing experiences for faculty and students in Second Life. She follows trends in and explores the use of VR, AR, and MR in education and medicine. Prior to working in higher education, she was a museum educator for 10 years.
Course Title: Introduction to Augmented, Virtual, and Mixed Reality (Fall Term 2018)
Participant Testimonials:
"Amanda put a lot of thought into organizing each class and followed up with concise targeted notes which were helpful to have to summarize each session."
"The subject matter is very dynamic and benefits from a willingness to engage in forward thinking and imagination. The blend of lecture, discussion and technology use was appropriate."
"I appreciated the small group size, ability to explore the various software packages. Amanda is a very good teacher."