Ann Garland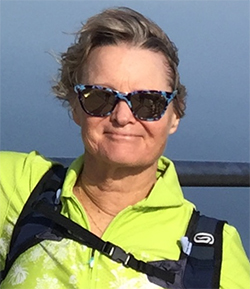 Ann Garland is a Montreal native and an alumna of McGIll University and the University of London, England. After a 20-year career in international education and 15 years of experience in the US nonprofit sector, Ann is currently partner of a digital-literacy consulting group. She holds an MPA in non-profit management and a M.Ed in Educational Technology.

Course Title: iPad Beyond The Basics (Fall Term 2018)
Participant Testimonials:
"Our Study Leader is very well informed, at ease in presentation, and personable. She also attempted to address individual issues and was generous with her time before and after class."
"Ann is a remarkably wonderful teacher. (I myself have taught for 45 years, so I know whereof I speak.) The class was brilliantly well-organized. Ann covered lots of ground with a perfect sense of pacing. She was extremely communicative with her students, in class and out of class. And she knew her material through and through. What a treasure!"
"The presentation was geared to the audience. Ann answered all questions and encouraged people to ask them. I learned many new things and have excellent notes and blogs to consult if I forget."