Arthur Rosen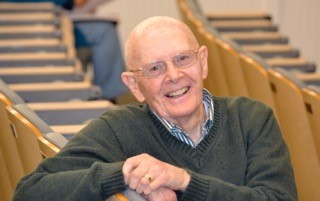 Arthur Rosen is a past-president of Adventures in Learning at Colby-Sawyer College and a past member of the OSHER@Dartmouth Executive Council. He holds degrees from Brooklyn College and Yale University and is now a study leader at Adventures in Learning, OSHER@Dartmouth, and Indian River State College (FL). Art's specialty is religious studies. Among the courses he has given recently are, "The Changing Concepts of God," "ISIS: On the Road to Armageddon," and "The Dark Side of the Revelation."
Course Title: Stones, Bones, and Biblical Tomes (Fall Term 2018)
Participant Testimonials:
"The class was even more instructive than I expected. Art Rosen is a very gifted instructor — this is my second Art Rosen course — and always excels in his teaching."
"Art brings a lot of his own work to whatever he is teaching while remaining open to the views of others."
Course Title: The Changing Concepts of God
Participant Testimonials:
"The Study Leader is well versed in the subject matter and presents it in an interesting, informative way."
"Excellent in every way."
"Well planned, good supplemental material, knowledgeable teacher."