Beverly Marshall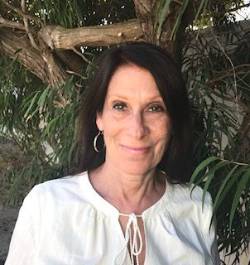 Beverly Marshall moved to Grantham in 2006, where she continued her career in nonprofit administration as Associate Director at the Upper Valley Educators Institute. Her previous film classes—"Cinderella to Easy Rider" and "The Great Shift"—were created to use movies as a means to illustrate, dramatize and encourage meaningful conversations about American culture. She is a graduate of Skidmore College.
Course Title: No Shrinking Violets: A Six-Part Film Series (Spring Term 2022)
Her own love of film shone brightly each week.

Berverly's preparation materials were excellent and right on target. They reflected a lot of hard work.
Course Title: The Great Shift: The 1970s in Film (Fall Term 2021)
Participant Testimonials:
Bev never permitted any one person to monopolize the conversation. She asked pertinent questions and connected members' ideas to one another and, regularly, refocused our discussion back to the film of the afternoon.

An excellent course with a well versed, informative and interesting course leader. Would take any course she offered.
Course Title: From Cinderella to Easy Rider: A Film Series (Fall Term 2019)
Participant Testimonials:
Beverly was very organized - starting with playing a classic music piece of the time, giving a brief intro of what we'd be looking at in the film, watching film...and a wrap-up with statistics of the time, theme discussion, allowing for questions from participants.

She clearly cares about her course, her course content and her participants. Her enthusiasm was evident throughout all four course sessions.