Bob Rougvie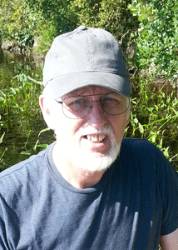 Bob Rougvie is a graduate of Suffolk University in Boston with a BA in History. He has had a long career in the wood products industry in New England. Prior to retirement, he was president of a machinery distribution corporation for 23 years. He is an avid reader of history with a particular interest in the period prior to WWII. He has led several Osher classes with an emphasis on early 20th century European history.



Course Title: The French Resistance - The Big Lie or Réalité! (Winter Term 2023)
Participant Testimonials:
Excellent presentation of material. Conveyed a deal of information, very well organized.

He knows how to teach! Lectures were detailed and comprehensive without being overwhelming
Course Title: The Spanish Civil War—Prelude to World War (Spring Term 2022)
Participant Testimonials:
Bob did an excellent job of organizing and presenting his material in lecture form.

Bob had a wealth of information and detail.
Course Title: The Treaty of Versailles - Planting Seeds of Conflict (Spring Term 2021)
Participant Testimonials:
We learned about the requirements of the treaties that ended the Franco Prussian war, the self-contradictory promises made by Woodrow Wilson, and more. It was a great course!

Bob is a terrific study leader and incredibly knowledgeable. His research of the topic was detailed and meticulous. I thoroughly enjoyed this class.
Course Title: France and World War II (Fall Term 2020)
Participant Testimonials:
Wow. The visual material presented in class was over-the-top terrific, comprehensive and interesting. Great job!

Answered all questions respectfully and thoughtfully, even did research and got back to us when he wasn't able to answer a question.