Bob Rougvie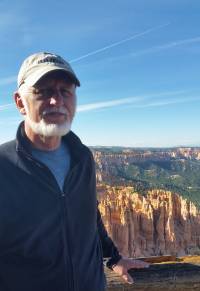 Bob Rougvie is a graduate of Suffolk University in Boston with a B.A. in History. He has had a long career in the wood products industry in New England. Prior to retirement, he was president of a machinery distribution corporation for 23 years. He is an avid reader of history with a particular interest in the period prior to WWII.
Course Title: Spain's Turbulent History in the Twentieth Century (Fall Term 2018)
Participant Testimonials:
"Lots of information. Well prepared, well delivered."
"Bob is an excellent teacher; he is extremely well prepared and offers a ton of information, in a very accessible way."
Course Title: Vichy, France and Its Place In The Social History of France
Participant Testimonials:
"Bob Rougvie had obviously worked hard to prepare this course. A difficult subject, full of conflicting points of view, yet presented clearly and objectively."
"I learned so much and feel I will retain it due to his organization."
"Bob does a great job of covering the subject."