David Henderson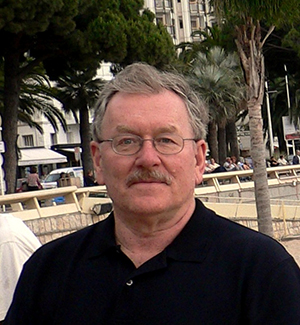 David Henderson is Professor of Chemistry Emeritus at Trinity College, Hartford. He now lives in Hanover. He was the first director of the Environmental Science Program at Trinity College and has been teaching courses on climate change for over 20 years. He has been involved for the past 15 years in developing simulation games to introduce students to important issues in religion, science, and public policy as part of the Reacting to the Past program. These games have proved to be both fun for students to play and to make the topics accessible to non-specialist in the topics.

Course Title: Food Fight: The Origin of the Low Fat Diet (Fall Term 2018)
Participant Testimonials:
"I enjoyed this interactive course very much and found it to be very informative."
"The combination of instructor enthusiasm for the topic, individual presentations, and debates made for an interesting class."
Course Title: Solving the Climate Problem - What to do about Greenhouse Gases
Participant Testimonials:
"David's simulation exercise encouraged a lot of in and out of class discussion. By the end of the five classes, I felt like I had made several new "buddies!"
"Outstanding way to present a very controversial and complex subject. Many more should attend this type of class, to help us all better understand the climate."
"I was aware of climate change, but I did not appreciate the complexities of our earth's systems. I feel much better informed, but still need to understand more on the subject to be able to converse intelligently. The design of the class forced us to interface with other's in the class, so we learned so much more about our classmates, a real plus."
"David is a gifted and very experienced teacher."