Dennis McGrath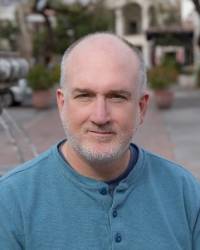 Dennis McGrath is an engineer who has worked with artificial intelligence in multiple domains. He is a student of the intersection between science, religion, philosophy, and technology. He is also 100% conscious.
Course Title: Einstein's God (Winter Term 2022)
Participant Testimonials:
Interesting presentation, Well done. Dennis is very smart and he encouraged class participation.

This was a fabulous course, taught by an excellent Study Leader, with extremely well-prepared lectures, expertly presented.
Course Title: Einstein's God? (Fall Term 2021)
Participant Testimonials:
Best course I've been exposed to in a long time. Thank you Dennis!

Great graphics and visuals. Interesting and informative. Good use of humor to lighten the heavy stuff.

It's clear that Dennis knows far more on the subject. He was able to respond to questions and explain concepts and theories that went beyond the scope of the class.