Dianne Burger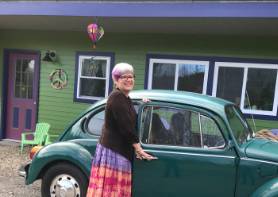 Dianne Burger's love of Art and Hands-on project began at an early age. Dianne has had the opportunity to work for several florists and an orchid grower as a floral designer. Dianne currently runs Blackberry Hill Art Center in Orford, NH and teaches ceramic classes.


Course Title: The Supermarket Bouquet and Beyond: Designing with Flowers & Botanicals (Fall Term 2018)
Participant Testimonials:
"I have LOVED this class. My home is overflowing with beautiful arrangements, I have gained confidence to do this on my own and I've learned a lot."
"The instructors were very positive about our participation and did a wonderful job of putting together all the materials we needed with enough variety to bring out our creativity."
"Excellent class taught by the best floral instructors. Priscilla and Diane were so kind, enthusiastic, and encouraging."