Elayne Clift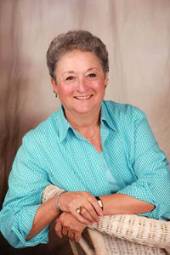 A former Osher/Dartmouth instructor, award-winning writer and lecturer, Elayne Clift's work has been widely published and anthologized. A columnist for three New England newspapers and reviewer for The NY Journal of Books, Elayne is the author of over a dozen books in various genres. Her latest book is an anthology, A 21st Century Plague: Poetry from a Pandemic (University Professors Press, 2021). She has taught writing, literature, and women's studies at colleges and universities here and abroad.
Course Title: Hidden Women in Healthcare, War, Literature, Leadership (Winter Term 2022)
Participant Testimonials:
I learned a lot about hidden women. I had not heard of many of these great hidden women's accomplishments before.

Excellent content, pace, and organization. Well done.