Elayne Clift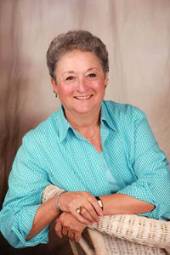 A former Osher/Dartmouth instructor, award-winning writer and lecturer, Elayne Clift's work has been widely published and anthologized. A columnist for three New England newspapers and reviewer for The NY Journal of Books, Elayne is the author of over a dozen books in various genres. Her latest book is an anthology, A 21st Century Plague: Poetry from a Pandemic (University Professors Press, 2021). She has taught writing, literature, and women's studies at colleges and universities here and abroad.
Course Title: The Wisdom of Elders: Writing and Discussion Seminar (Winter Term 2023)
Participant Testimonials:
Elayne was well-organized, providing time for everyone in the class to participate. With Elayne's encouragement, participants of the class shared their writing freely and, in turn, offered constructive, positive encouragement to others.

Elayne's writing prompts were great for making us think about writing in ways we might not otherwise have done.
Course Title: Hidden Women in Healthcare, War, Literature, Leadership (Winter Term 2022)
Participant Testimonials:
I learned a lot about hidden women. I had not heard of many of these great hidden women's accomplishments before.

Excellent content, pace, and organization. Well done.