Elias Deeb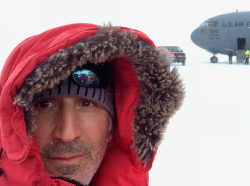 Elias Deeb, a physical scientist at CRREL, studies global snow/ice using space, airborne, and field methods with focus on water resources and climate impacts.
Course Title: Hot Topics at the Cold Regions Lab (Spring 2022 Term)
Participant Testimonials:
The course was even better than I had hoped. Clear, detailed and varied presentations by many scientists working at CRREL.

So impressed with the many women scientists!