Elinor Gregor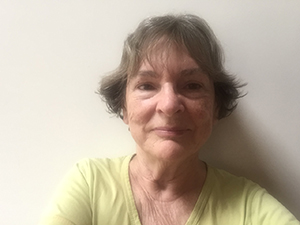 I have been a teacher or supervisor of teachers all my adult life. I have taught in high school, elementary school, and college. Several years ago while on vacation, I learned Mah Jongg and became hooked. I wanted to share my enjoyment with others and, not finding anyone to play with in my small town, I taught a class at the Wilmot Community Center in Wilmot, NH. Word spread and we now have more than 30 people on our mailing list. The games continue each week throughout the year.
Course Title: Mah Jongg for Beginners (Fall Term 2018)
Participant Testimonials:
"It's a great class and a terrific way to learn the game and meet new beginning players. Each class built on the previous class and each class seemed to fly by while we all were having fun."
"Ellie did a great job not introducing too many things at once. She did a nice job presenting the rules but not in an overwhelming way, always coming back to review."
Course Title: Mah Jongg for Beginners (Summer Term 2018)
Participant Testimonials:
"Elinor was a very patient teacher and explained things well."
Course Title: How to Play Mah Jongg
Participant Testimonials:
"Ellie taught us the basics of the game in an organized, incremental manner. She answered our questions as they came up and was encouraging as we began playing the game."
"Ellie followed up each class with an informative email reiterating the rules learned in the class and adding tip and strategies."
"Organization was great and at a good pace for me. Materials were available for us to play the game each week."