Ford Daley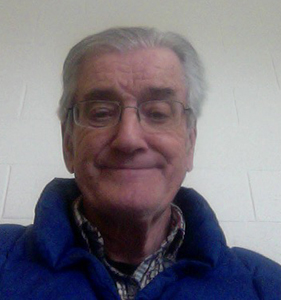 Ford's interest in non-classical music started in childhood. He loves to share musical experiences and ideas and its impact on our lives. He sings and plays guitar, harmonica, and Dobro. Julia has always been in love with music. She has performed most of her life, as a Whipple Hill Gang member, and is now half of "Daley With Julia." Paul is a life-long singer and has vast knowledge of secular and religious music. He performs with the Lyme Church Choir, the choral group "Full Circle," the Doo-Wop group "The Charades," and as tenor for the "Pawley Daley Duo."
Course Title: Gospel Music in America (Spring Term 2022)
Participant Testimonials:
Wonderful history, not in book form, but in visual and audio presentations.

This was an amazing and unexpected delight - to have live performers sharing their talent and impressions of gospel music.
Course Title: The Great Singing Groups of American Popular Music (Winter Term 2022)
Participant Testimonials:
The course was so very enjoyable. I looked forward to my Thursday afternoons with Ford.

Ford clearly is very knowledgeable and did a lot of research to present singing groups from medieval times to the present. It was very thorough.
Course Title: The Singer-Songwriter (Fall Term 2021)
Particicpant Testimonials:
He's always very open to and appreciative of class participation

Ford's choice of music to play and his list of even more great songs to listen to later were astonishingly good.
Course Title: Dolly Parton - You May Ask, "What Took You So Long?" (Fall Term 2020)
Participant Testimonials:
Fun, learned a lot about Dolly Parton, enjoyed listening to her singing and Ford's commentary, and enjoyed the performances by local musicians

There's always lively discussion in Ford's classes