Gene Lariviere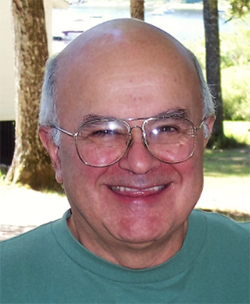 Gene Lariviere is a retired pediatrician who has led many programs at OSHER@Dartmouth, ranging from wine evaluation to history topics.

Course Title: 1968: That Was the Year That WAS—50 Years Later (Fall Term 2018)
Participant Testimonials:
"The class was fabulous! Gene's classes are always riveting. He has prepared so much information and has great photographs, etc to show us along the way."
"Gene brings his whole personality, intellect, experience to the class."
Course Title: Concentration Camps and Stalags in America During WWII: A Look at the Home Front
Participant Testimonials:
"Gene is a terrific course leader: organized, interesting, very knowledgeable, and well-prepared."
"As is true with all of Gene's courses, this was incredibly well researched, well organized and well presented. There was a tremendous amount of information enlivened by pertinent slides and film clips. Excellent use of technology."
"This was an excellent course by an excellent, well informed teacher."