Harte Crow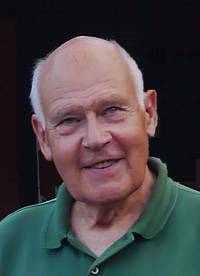 Harte Crow is a retired physician with a life-long interest in architecture, stimulated during his college years when he took a course in art history, the architecture portion of which was taught by Yale's great architectural historian, Vincent Scully. In addition to his interest in Wright, Crow has led OSHER@Dartmouth courses on other master architects of the 20th Century.

Course Title: Henry Ford — The Man, His Company, and Its Products (Spring Term 2019)
Participant Testimonials:
"Harte did a great job of leading the class and encouraging discussions."
"The course and lectures were well organized and well researched."
Course Title: Frank Lloyd Wright in the 1930's — Rebirth & Revolution (Spring Term 2018)
Participant Testimonials:
"Really positive - his presentation is very thought out, lots of super pictures, I enjoy his information, he's easy to follow."
"I love the sharing of Mr. Crowe's photographs, and, of course, his knowledge."
"He is very engaging."