Iain Sim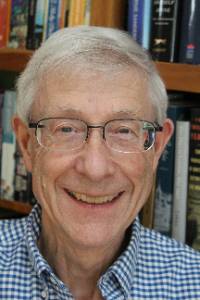 Iain Sim has a PhD degree in Microbiology and 30+ years of R&D experience in the pharmaceutical and biotech industry, working on diagnostics, treatments and vaccines in the fields of virology, oncology and immunology. He has been leading Osher courses on the human genome and advances in genetic technology since 2012, interspersing science courses with studies on notable historical figures.
Course Title: In Your Genes: Quantum Leap; Incremental Advance (Spring Term 2022)
Participant Testimonials:
Any course taught by Ian Sim (one of my favorites) is bound to be good. Grade A.

Such an amazing subject, taught by an highly competent teacher! To examine the genes and the mRNA's is very exciting with all the discoveries that are occurring daily.
Course Title: We Are All Keynesians Now (Fall Term 2021)
Participant Testimonials:
Very well organized by components of his life

Very friendly and open - making real effort to draw us all in.
Course Title: COVID-19: What Happened; What Follows? (Fall Term 2020)
Participant Testimonials:
Best prepared course ever!

They were totally prepared and definitely knew the subject completely.
Course Title: 21st Century Genetic Technologies: One Year On (Spring Term 2019)
Participant Testimonials:
Super interesting and led by an energized and well-informed speaker.

Very well prepared for a very smooth and well informed delivery. It was obviously not an off the cuff preparation and i was very pleased with the organization of the material. Also the instructor spoke clearly and loud enough for me to easily hear the material.