Jim Adler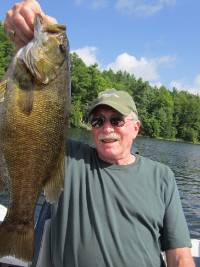 Jim moved to the Upper Valley 21 years ago following a 28-year career as an international advertising agency executive. As a Dartmouth undergraduate in the late '50s, he briefly considered becoming a college English professor and world-renowned writer before coming to realize this would actually require very hard work and more talent than he could possibly muster. Foregoing his senior year as an English major, he acquired an M.B.A. from Tuck on the "three-two" plan, thus irrevocably selling his soul to the real world. He has been looking for ways to offer penance ever since.


Course Title: American Short Stories (Spring Term 2019)
Participant Testimonials:
The selection of the stories, the wide range of interpretation, reflecting similar or quite different lives was enlightening and up-building. Thanks from the heart, Jim.

Jim Adler bought an infectious enthusiasm and insight to each of the short stories selected making for lively and insightful discussion facilitated by his in depth appreciation of each author's unique background and abilities to relay their particular story.