John Ferries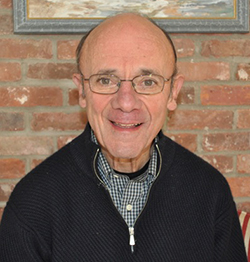 John Ferries' career was in advertising and media with BCom3, the fourth largest communications group in the world. He became head of its international operations in 74 countries and Chairman of its global MS&L public relations group. After retiring, he joined the faculty of Colby-Sawyer College. A Dartmouth graduate with an M.B.A. from Tuck School, he is on the boards of The Fells, New London Hospital, and OSHER@Dartmouth, and is president of Adventures In Learning.
Course Title: Albert Barnes And His Amazing Art Collection (Spring Term 2019)
Participant Testimonials:
John always comes through with informative, interesting, new perspectives. Any course he teaches could and should be offered again.

John really, really does his reading and research and has full knowledge of his subject but enlivens it with an actor's flair so we are all engaged. Appropriate use of visuals. Very organized. Great technology. Fabulous presentation.
Course Title: Women Who Have Changed The Course Of History II (Fall Term 2018)
Participant Testimonials:
A Ferries course always lives up to expectations.

Focusing on four outstanding women gives us the opportunity to spend quality time with each. John's choices were wonderfully different from one another. His speakers helped make these people multi-dimensional. A very satisfying experience.
Course Title: The Patty Hearst Story
Participant Testimonials:
John's commitment to in depth research and knowledgeable presentation style make any topic he choose a 'come alive' learning experience for attendees.

John is an excellent Study Leader, always well prepared, comfortable with technology, open to questions and discussion.