John Sanders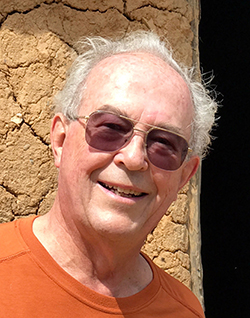 John Sanders is Dartmouth Class of 1964, and practiced cardiac surgery at Northwestern University Medical School and Dartmouth—Hitchcock Medical Center for 40 years.

Course Title: Great Decisions (Spring Term 2019)
Participant Testimonials:
"Leaders were very well prepared and ran the course well; topics were wide ranging and intellectually challenging."
"Great course. This is the star of all Osher courses! The leaders get interesting, knowledgeable people to present the lively current issues presented by the Foreign Policy Ass'n."
Course Title: Hot and Cold Smoked Salmon Prepared at Home (Summer Term 2018)
Participant Testimonials:
"Entertaining, educational, enjoyable, as well as delicious."
"The preparation for the material was so well developed and found a place in my cooking notebook as soon as I got home."
"Absolutely a bull's eye. Course leader, and his wife, were exceedingly generous with their welcome to their home and the class got to engage in the process of preparing (and sampling) smoked salmon."
Course Title: Great Decisions (Spring Term 2018)
Participant Testimonials:
"As always..an extraordinary class. Topics, presenters, discussions are informative and essential to staying current with world news."
"This might be the best course in the OSHER@Dartmouth catalog. Topics timely, speakers knowledgeable, and discussion great."
"The class exceeded all expectations! The Course Catalog stated 'Guest specialists may also participate.' That was an understatement. It is no wonder that people take this class every year."
"The leaders had obviously worked hard in getting informed presenters who were comfortable with the material. The overall atmosphere was relaxed and open to accepting diverse comments."