John Sanders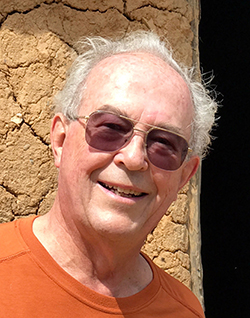 John is Dartmouth Class of 1964. He practiced cardiac surgery at Northwestern University Medical School and DHMC for 40 years. This is John's fifth year as co-leader of "Great Decisions." Jim received his undergraduate degree from Dartmouth College, and an MS degree in Engineering and Business Administration (the Tuck-Thayer Program). After serving in the Navy, he had a career with New England Telephone and NYNEX. Jim has been co-leader of the "Great Decisions" course for the past 21 years.
Course Title: Great Decisions 2022 (Spring Term 2022)
Participant Testimonials:
Don't stop offering this exceptional course!

Speakers were outstanding and the hiccups associated with Zoom were successfully overcome.

Between the magazine and top notch speakers, the material is well covered, interesting, and thought provoking.
Course Title: Great Decisions 2021 (Spring Term 2021)
Participant Testimonials:
Great Decisions is offered many places. Ours through OSHER with John and Jim completely surpasses any others I have heard of. The speakers they get week in and week out are phenomenal. I've taken the course each year it has been offered and it never ceases to be first rate.
Course Title: Great Decisions (Fall Term 2020)
Participant Testimonials:
The speakers were very knowledgeable. The discussions were lively. The participants asked pertinent questions and the speakers were able to answer them well.
Course Title: Great Decisions (Spring Term 2019)
Participant Testimonials:
Leaders were very well prepared and ran the course well; topics were wide ranging and intellectually challenging.

Great course. This is the star of all Osher courses! The leaders get interesting, knowledgeable people to present the lively current issues presented by the Foreign Policy Ass'n.