Linda Fowler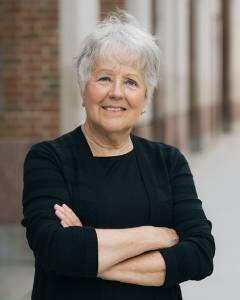 Linda Fowler is Professor of Government and Frank Reagan Chair in Policy Studies, Emerita, at Dartmouth College, where she remains active as a scholar and lecturer since retiring in 2014. She served as Rockefeller Center director from 1995-2004. Fowler has received multiple awards for teaching and scholarship, and has published three books and scores of articles and book chapters on Congress, interest groups, and elections. She holds degrees from Smith College and the University of Rochester.
Course Title: Revisiting the Federalist Papers (Fall Term 2022)
Participant Testimonials:
This course was outstanding and very relevant to the stressful political situation that we find in our nation today.

You couldn't ask for a better instructor for this material than Linda. Her knowledge is extensive and her teaching experience comes through.
Course Title: Revisiting the Federalist Papers at a Time of Uncertainty (Spring Term 2019)
Participant Testimonials:
Prof. Fowler deserves a standing ovation for the quality of the course and the way she ran it. It sets the "gold standard" for future Osher courses.

The course leader was passionate about the subject, and her depth and breadth of knowledge on the very relevant course topic made this dynamic class interesting, enjoyable and very informative. A masterful course, taught by an experienced and highly skilled professor.

Linda was well organized and encouraged participation by all participants. We had a lively intelligent class, but Linda returned us to the topic at hand if we started to stray afar, with grace and intelligence.