Margaret Cunningham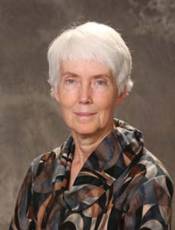 Marge Cunningham retired in 2020 after a 35- year career teaching Operations Management at Xavier University in Cincinnati. She also served a term as Department Chair and another as Director of Xavier's Sedler Center for Experiential Learning. Her main areas of focus are lean principles, process improvement, supply chains, and experiential learning. She is an avid horsewoman and also enjoys crafts and outdoor activities with her grandchildren and traveling with her husband Dan.
Course Title: Lean Living: Using the 5-S Method to Organize Your Home (Winter Term 2022)
Participant Testimonials:
Class really boosted my motivation to tackle projects I've been procrastinating on.
Margaret was well organized and always well prepared for class.